Online and social media marketing is taking over the global scene, and video marketing is an important aspect. With almost two billion websites online, there is a bigger need for real and credible information people can trust. Despite the relevance of written content, visual and engaging content continues to dominate the online platform and the masses for the years to come.
More than 64% of 2.4 billion internet users receive news from social media sites. People are looking for engaging and useful content that they can get within minutes. How do they get it? Through bite-size, but interesting and informative videos on social media.
Compared to other formal ways of sharing content with valuable pieces of information, videos appeal to people better. It's processed easier by our brains and takes way less time than browsing and reading. As of last year, each person spends an average of almost an hour watching videos on Facebook alone and the numbers grow by the day.
This shows the public's preference for watching videos over reading an entire article, which is why video marketing can be so effective. For a business in the fitness industry, there's no better way to attract customers or an audience than through videos on social media. Here are the main reasons why:
Videos Show Your Expertise
In general, fitness businesses aim to help people towards one primary goal- to help them become fit and healthy, which is usually represented by a great looking body. Great video content helps people understand what it is you do best and see the value you can give them.
It doesn't matter if your business is a gym, a fitness club, a nutrition provider, or a supplement shop. Video marketing is one of the best strategies for establishing yourself as an expert in your field. You can show what sets you apart from the best from your competitors. This way, you are able to build a community of followers who will see you as an expert. Later, they may show some interest in your business.
Video Marketing Increases Your Credibility
Unlike photos, videos are far more reliable and credible. In a world full of Instagram filters, strategic angles, and misleading poses – video stands out as something more trustworthy.
Of course, video requires more time and work than photos. If you're a business with limited resources or a small team, video can seem too complicated and costly to be a part of your overall strategy. However, there are ways to get started with simple videos that do not require a ton of editing.
In fact, raw and less edited clips are far more authentic and cost-effective. Instagram stories are a great example. The short clips and "instant" feel of the platform works well with simple videos that don't include editing or effects.
It Helps Build Your Brand
Sharing content through videos is one of the best ways to provide updates, information, and even promotions. Many social media platforms, such as Facebook, priortize video content in newsfeeds, meaning your overall reach will be greater.
Of course, none of that matters if you aren't providing great content, so before creating a video make sure you have a strategy. You want to provide value that is in-line with your brand. For example, a short video demonstrating proper form for a difficult workout move is a short-and-simple piece of content that could gain quite a bit of engagement as well as trust in your overall brand and expertise.
Bonus: Videos Are Great For SEO
Social media traffic and engagement helps your brand rank on search engines. If you are not familiar with SEO yet, it is how you can get your audience to find their way to your sites. Creating videos and posting them on social media contributes to your online visibility by giving you more ways to show up in search engine results.
Tips On Getting Started with Video Marketing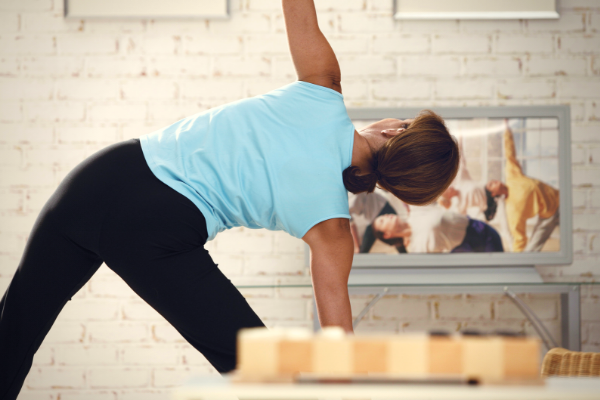 It can be overwhelming to plan what videos you're going to start creating. However, it is important to make sure that your videos provide value and are engaging. Before you begin a video, keep in mind that it's important to:
Keep it short but informative
Stay Ahead Of The Game With Fitness Media
Is the thought of creating and posting videos on social media on a regular basis still a bit too much for you? Fitness Media can help you. We have a team of designers and online marketing experts who have worked with different brands across the industry to do it for you. Let's discuss how we can create the best strategy that will work towards your plans and goals.