Influencer marketing's massive growth from last year isn't due to stop anytime soon. As both small and big businesses utilize this method more and more, the influencers' role in the business and marketing world will only become more essential. More influencer marketing trends are popping up and it's difficult to keep track of them all.
Successfully engaging an audience online has become both more accessible and more competitive. With the countless number of tools at our fingertips, pushing a promotion or advertisement is a piece of cake. However, since that goes for everyone, getting the results you hope for isn't as simple. Influencer marketing is a great way to create a personal connection between your brand and your audience. But how do you leverage it to achieve your business goals?
It is important to know and keep up with the influencer marketing trends. Have you been testing the waters with influencer marketing or are you planning to tap into this marketing approach? If yes, the following trends will help you understand and know the right kind of influencer marketing strategy to use.
Micro-Influencers
Although influencer marketing is heavily-centered on the people with lots of followers, smaller influencers or micro-influencers have also seen an increase in their popularity. Micro-influencers have a relatively smaller follower count from 1,000 to 100,000. This is compared to bigger influencers whose followers range from 100,000 to millions.
While more popular influencers appeal to globally established brands, micro-influencers offer smaller businesses a chance to utilize influencer marketing. Despite their smaller followings, these micro-influencers have gained reputations of trust. As well as the ability to promote to a smaller and more niche audience.
Story Is King
Creating and maintaining a personal connection between you and your customers is key to cultivating a loyal following for your brand. Not only will it grow your audience. It will also develop an authentic brand connection that is difficult to obtain from traditional marketing channels.
Although any marketing or advertising approach can tell a story, an influencer has one thing that they don't have— an established relationship with their followers who are more likely convert into your customers.
A story being told by someone whom you have followed and "known" for a while even – if only through social media – is a story you are more likely going to listen to. Influencers offer this type of advantage to brands. Especially those who want to effectively tell a story that will encourage customers to take action.
Large Shift To Instagram
As Instagram becomes an all-in-one platform, thanks to its Stories and IGTV features, it is expected to remain the popular hub for influencer marketing activity for a while. Aside from its massively growing users, it allows anyone to post easy-to-understand and user-friendly pieces of content.
Instagram's platform and features provide the perfect outlet to reach out to an audience with a shorter attention span. As of last year, Instagram is leading with nearly 1 billion active users every month. It's closing in fast on Facebook which boasts more than 1.4 billion monthly active users. Instagram's users are expected to keep growing in the next couple of months. This will bring that much more attention to Instagram-focused influencers.
Vlogs
Video marketing is an essential element when it comes to the success of influencer marketing campaigns. People love to be entertained with quick, fun, informative videos..
An influencer could have the most followers on their social media account. That doesn't mean that they will be able to engage their audience and turn them into paying customers without some extra effort. This is why more and more influencers are turning to video creation as their primary content source . More are using it to effectively tap into their audiences and convert them to customers. Influencers with the ability to create captivating videos can be a great asset to brands that don't have the time, ability, or the resources to do so.
Live Streaming
Amid the popularity of videos, more and more brands are entering the world of live streaming. These brands are seeing the increased effectiveness of this real-time tool  and they know they need to continue to incorporate it into their strategies in order to compete in today's market. Live streaming allows the audience to engage with your brand and the influencer on a whole new level – almost in person – without having to be in a million places at once.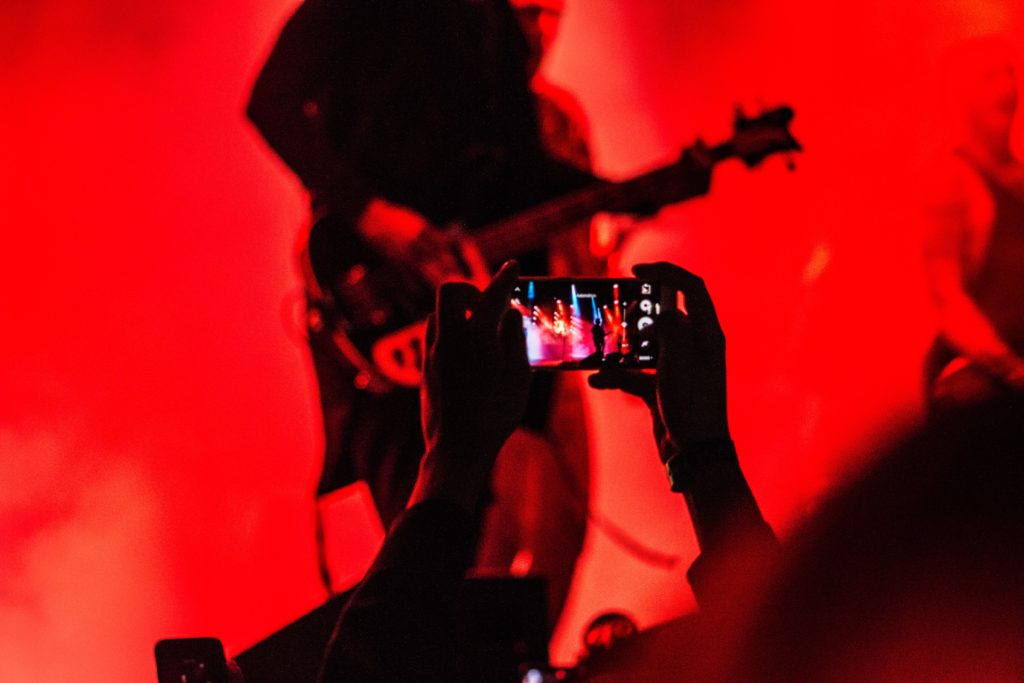 Aside from being able to receive real-time comments and reactions, the influencer leading the live stream also has the ability to respond to any comment or question instantly. This interaction gives the audience a sense of excitement. It builds trust with the brand and lets them know they are valued. Live streaming provides a real and more personal touch. That's because it is less likely to be scripted.
Transparent Advertising
Transparent and honest advertising is an absolute must when leveraging influencers. While there is nothing wrong with paid advertising, some people are put off and immediately skeptical of sponsored posts from influencers.
A practice a lot of people look down on the past, it is now incredibly common for an influencer's posts to be sponsored, and for users to trust them. Followers and customers have learned that sponsored posts are mostly just a way for marketers to get their products or services in front of the right audience. Although some users may still hesitate to trust a sponsored post, the authentic and personal connection that the influencer was able to establish between the brand and the audience will likely break down those walls.
Authenticity
Most audiences have grown wise to marketing strategies and are not easy to fool. They can easily spot fake and insincere content from influencers and brands they're following or working with. This is why the success of influencer marketing will depend on the influencer's ability to remain authentic. Especially, in their approach for whatever product or service they are promoting.
When choosing influencers, you have to ensure that they are honest about how they represent your brand. Find someone willing to document their use of your product or service. This will show the audience proof that they are actually speaking from experience. Be sure to partner with someone that appropriately represents your brand, as opposed to just the most popular.
Exposure of Fake Followers
Just recently, a report revealed a list of celebrities with the highest number of "fake" followers. The list includes Ellen DeGeneres and Taylor Swift, whose lists are said to be made up of more than 50% "fake" followers. Although some have insisted knowing nothing about the said claims, we know that this fraudulence continues to rise along with the popularity of influencer marketing.
Influencers with bought fake followers have been fooling brands into thinking they can reach a larger audience. In fact, the majority of their audience aren't even real. Most are also irrelevant to the brand's strategy. As a result, no real engagement or personal connections are created between the brand and new potential customers. It is important to choose influencers with a high quality followers. Those that fit the target audience, as opposed to choosing someone based on their follower count alone. You can check out this article on utilizing the power of an Instagram influencer to learn more.
Virtual Influencers
Celebrities and bloggers are not the only ones that you can consider as influencers. Joining them are a new breed of social media personalities: virtual influencers. These social media marketers are created online and are gaining thousands of followers fast. While they may not be real, these digitally-generated personalities are creating the same personal connections that real-life influencers are establishing. Shudu(Shudu.gram) is one of these digital influencers who has around 183,000 followers on Instagram. Virtual influencer Lil Miquela has already garnered 1.6 million followers and has worked with brands like Calvin Klein and Samsung.
You can expect this shift in the industry to transform influencer marketing as we know it.
Multiple Brand Influencers
In general, brands with a smaller target audience or following can explore getting the help of multiple influencers. No need to put all the eggs in one basket, so they say.. Just like in any marketing strategy, it's important to A/B test and levarage multiple outlets..
By reaching out to multiple influencers, you are able to reach a larger audience and increase your brand exposure. Different influencers will also allow you to tap into other types of audiences. You'll also get to see and learn from each influencer's approach to positioning and promoting your brand.
Using Influencer Marketing Trends For Your Business
The success of influencer marketing really comes down to two things: human connection and creative storytelling. These influencers are powered by more than just their passion and craft. They are labeled 'influencers' thanks to the trust and credibility they were able to build with their growing following.
Have you been considering the idea of leveraging influencer marketing trends to boost your strategy? It takes more than just popularity and following to get results. Allow Fitness Media to help you find the right approach and influencer for your brand. Talk to our marketing team today and learn how you can do so much more for your business.