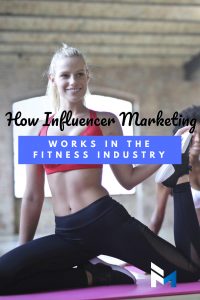 You probably have already heard about Influencer Marketing. The idea is to find popular individuals to promote your product and in return, you will become popular too. So how do you incorporate fitness influencer marketing in your social strategy? Considering the interest in wellness and fitness is at an all-time high, how can you take advantage of your consumers' trust in bloggers and gym enthusiasts through fitness influencer marketing?
In this article, we'll talk about influencer marketing in the fitness industry and how it can work for your brand.
What is Fitness Influencer Marketing?
Athletes, sports analysts, personal trainers and the like already had a lot of influence over people's opinions even before the trend in living an active lifestyle. Brands have been tapping into these individuals for marketing purposes for decades.
For instance, Wheaties Cereal has been featuring prominent athletes on its packaging since the 1930s. In doing so, it has been dubbed as the "Breakfast of Champions." Nike created its Air Jordan sneakers for the ex-NBA star Michael Jordan in the 80s. Even after Jordan has retired, the sneakers remain incredibly popular..
Today, fitness influencer marketing reigns on social media. Brands might still collaborate with athletes for product endorsements and sponsor athletes in competitions, but it's no longer just the professionals who are capturing the trust of brands. Today, an athletic coach or a yoga instructor with a huge network of loyal followers can appear in marketing campaigns.
How Does Fitness Influencer Marketing Work?
Fitness influencer marketing involves maximizing the social charisma of people to compel others to take action. In the fitness industry, they could be personal trainers, bodybuilders, yogis, fitness junkies, etc.
If you look at Instagram, these individuals often post about their personal encounter with certain brands. They'll share how amazing their experience was or how cool the product was in length. Then, they will tag that company in their post. In return, their followers would check out the tagged company, and this ultimately exposes the brand to potentially new customers.
If you think that collaborating with fitness influencers is the right move for your brand, then read on for some tips.
Spend Time on Research
Start searching for the most relevant influencers on social media. Pick a platform – Instagram or YouTube are good places to start. Search for hashtags or keywords related to your brand or the sport you want to connect with.
Let's say you run a sports apparel business and you want to partner with a fitness junkie. Hashtags you could use are #workoutleggings, #trendygymoutfit, #getfit and #sportswear. The keywords would likely be the same.
Since there'll be tons of people using those terms – individuals and brands alike – you have to step up your game. Dig in more for more information using the next step.
Look for These Things
Reach: Consider the influencer's follower count. How many followers do they have? Can you reach enough prospective customers using their audience?
Engagement: How many people are liking and commenting on their posts? Perhaps they've got thousands of followers yet only have a few that engage with their posts on a regular basis.
Relevance: Reach without relevance is a recipe for ruin. Will the influencer's followers love your product?
Content: Pay attention to the influencer's content. Is it always related to health and fitness? Or does it also cover outside topics?
As much as possible, you will want to collaborate with someone who has a large network of true fans. The kind of fans who would adore your products as much as they adore the influencer. You will also want someone who focuses on your niche. This is to ensure that your brand goes out to the right audience.
Qualify Your List
Once you've gathered enough names using the metrics listed above, sort out which among them should you work with. It is important that you qualify each influencer to make sure they're a match.
Look deeper into their content. Does their expertise or industry position match your business needs? Can it effectively engage your target audience? If the answer to these questions is a yes, start reaching out.
Get in Touch
Start by engaging in conversation online. Like their photo. Subscribe to their channel. Share their post. Leave a comment on their updates. You might also like to share your thoughts about an article you enjoyed by tweeting to them.
Building an organic relationship with the influencer is often the key to a smooth partnership. Set the foundation first. In return, your qualified influencers will be more than happy to talk about you.
In Conclusion
There are thousands of ways to help you find the right influencer and develop a solid fitness influencer marketing campaign that is sure to deliver tangible results. If you're new to influencer marketing and not sure where and how to begin, we'd be glad to help you!