So your product or service is now ready for the world to see. You have heard about the advantages of collaborating with an influencer. However, it seems that getting the best one for your brand proves challenging.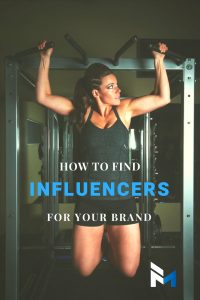 In this huge market of social media influencers, spending enough time on research is the key to choosing the right person to tell your story. Today's blog will take you through some of the things you want to consider for identifying the best influencer for your brand.
Finding the Right Brand Influencers
Define Your Needs
Before you reach out to any influencer, find out what your needs are. If you are starting small, you will want to go with a micro-influencer. Not only do micro-influencers have high engagement rates, they also charge reasonably. If your goal is to widen your reach, a macro-influencer is ideal.
Regardless of whom you choose, make sure the influencer shares your values and interests. Have a look at what you really do and who you are targeting. Then compare them with the influencer's niche and audience and see whether it matches yours. For instance, it won't make any sense to ask an influencer to flaunt your yoga mats if their followers are predominantly bodybuilders.
Put simply, pick an influencer whose content is highly relevant to your brand and whose audience is (partially or totally) similar to yours. The more compatible you are, the higher your level of organic engagement will be. Eventually, this leads to higher return on investment.
Look for Authenticity
The reason why influencers have a huge following is because they are seen as authentic sources of information. You will want an influencer whose content is real and genuine rather than promotional. Influencers in crowded verticals collaborate with countless brands, but the best ones do this discreetly. You will find their stories more relatable and engaging as if they truly know you and understand your pains, needs, and desires.
You see, personal stories that include genuine use or mention of a brand are more trusted than deals and product reviews. In the health and fitness niche, you'll want to find an influencer who can craft the kind of content their audience wants while associating your brand with that content.
A good influencer knows exactly how to create an inspiring, branded story without you telling what to do. They are creative and amazing storytellers. So make sure you choose someone who can produce positive and trustworthy messaging around your brand.
Assess Their Commitment
The more committed an influencer is in what they do, the further your brand name will be spread. Their commitment to their job is displayed on how often they post, the quality of their posts and their engagement with their followers. A great fitness influencer will truly live the healthy, fit life, and your brand will weave into that life easily. Their followers will see your brand as a part of the influencer's life and thus engage with it on a more natural level without feeling like they are listening to a sales pitch.
Speaking of engagement, this metric plays a huge role in any kind of marketing. In influencer marketing, engagement marks how interactive the influencer's audience is with the content. The level of the followers' engagement and the frequency of their visits will tell you how strong the relationships are between the influencer and their followers.
When it comes to the consistency of posts, influencers who update their followers with quality content on a regular basis have more return visitors and cultivate more followers that are loyal.
Takeaway
Digital influencers are the modern-day word of mouth. They help your brand cut through the social media noise and reach your intended audience effectively. On top of that, influencers with a decent number of loyal followers can enhance brand recognition. They can also drive traffic to your website. The key thing, however, is to find the right one who fits your needs and requirements.